JUSTIN WOOLLEY MAKES THINGS UP AND WRITES THEM DOWN, THIS IS HIS WEBSITE.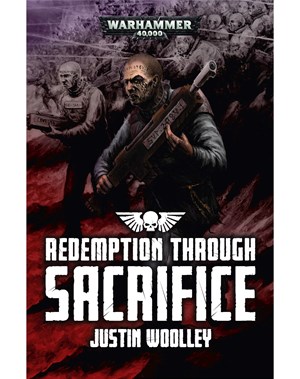 I'm writing for BLACK LIBRARY!
So, my first Warhammer 40k story is out from Black Library today! If grimness and/or darkness in the 41st millennium is your thing check it out!
This is super exciting for me, not just as a science fiction author getting to play in one of the richest science fiction universes, but because I've been a 40k fan since I was a kid. Basically, 12 year-old me is pumped to see my name on the same cover as that logo.
My new book WE ARE OMEGA is out! Here's the blurb:

I AM. YOU ARE. WE ARE OMEGA.
Six years ago an alien spacecraft crashed into the remote Nevada desert, releasing a virus that killed one-fifth of the Earth's population.
Molly McManus, who lost her parents to the plague, can't forgive the aliens just because they give humanity a few new toys. For Wells Marsden, a computer hacker desperate to atone for his past, the aliens might just offer the fresh start he needs.
Both Molly and Wells find themselves, for very different reasons, at the Institute for the Betterment of Humanity – a prestigious facility for gifted youth to learn from the aliens. But when they discover Earth's visitors aren't as benevolent as they claim they must escape the Institute, join a mysterious resistance group known only as Omega, and save humanity from disaster – so long as humanity itself doesn't get in their way.
WE ARE OMEGA is a science fiction adventure featuring hacking, telekinetic powers, giant alien crabs out to control the planet and two troubled teens who just might be the best hope we have. It's a thundering read for fans of Illuminae, The 5th Wave, and I Am Number Four.
Newsletter Subscription
Sign up to receive news and updates about Justin's books, special offers, giveaways, and events.